European specialist in high precision hydraulic manifold blocks
Bringing expertise and reliability to many major industrial projects
Our mission : design and manufacture robust bespoke hydraulic manifold blocks
Since its creation in 1986, VMF Hydraulics has played a key part in the bespoke hydraulic manifold blocks industry by designing and manufacturing robust and reliable products. We support our clients' needs whether they are standard or require bespoke designs.
We are trusted by industry leaders in offshore platforms, construction, energy, arms industry and farming machinery.
Thanks to our team of experts and our extensive manufacturing plant, we are able to cover all aspects of the hydraulic manifold blocks manufacturing process :
Design
Manufacturing
Quality assurance
Support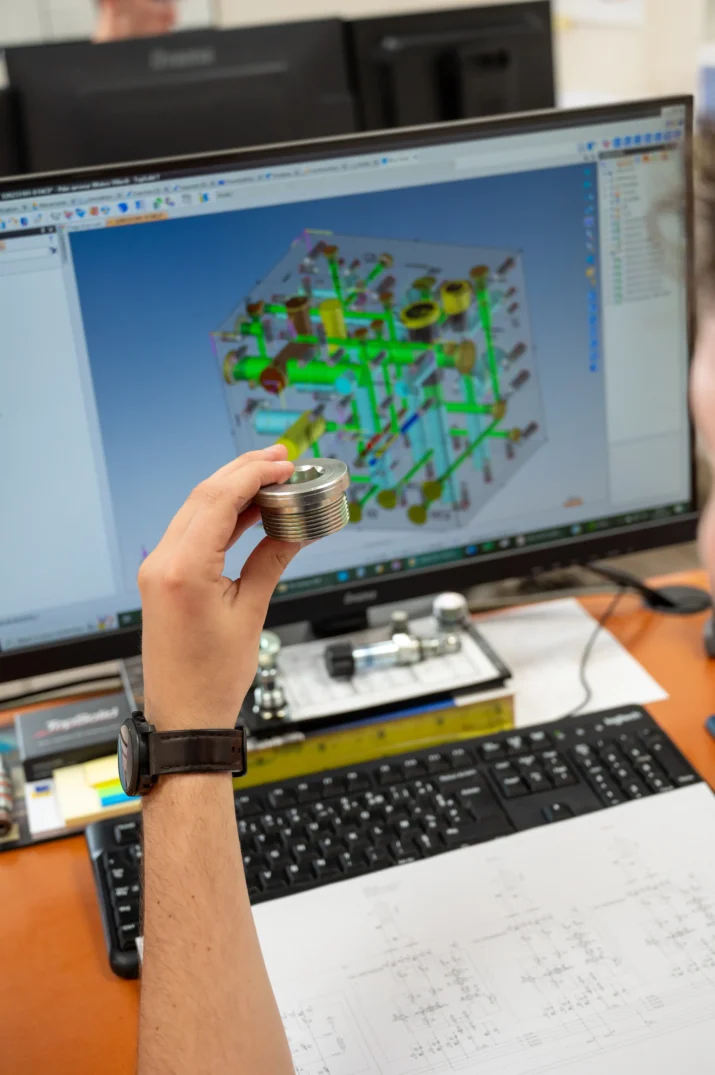 35 yearsexperience
100%made in France
1000+clients since its creation
4000sqm workshop
40+employees
Hydraulic manifold blocks experts working for you
Reliability
Our hydraulic manifolds meet every precision and technicity requirements from industry leaders.
Whether it is a complex or a standard project, our approach will remain rigorous as well as our expertise.
Quality
Our team is fully trained in Quality Assurance. We carry out multiple tests throughout our manufacturing process to ensure we deliver fully compliant manifolds using ultrasound technology as well as dimension, tapping and surface checks. VMF Hydraulics is ISO9001 certified since 2002, demonstrating our engagement towards stringent quality control.
Flexibility
We endeavour to provide our clients with the best possible service.
Our experience and equipment allow us to meet every type of need, whether it is for a small, medium or large production volume up to 10 tons and 2 metre length with specific materials and surface treatments. We can perform all types of drilling with the utmost precision.
Service
VMF Hydraulics being a long-standing player in the hydraulic manifold blocks industry, we always support our clients in the long term. We keep records of orders and safely store old designs to allow for manifold blocks to be upgraded or re-launched in the most time efficient way.
Companies such as Bosch, Parker, Hytop and Siempelkamp have been trusting us since the creation of VMF Hydraulics, relying on our professionalism.
Reactivity
We can deal with orders with great flexibility and reactivity thanks to our 24/7 production facilities.
For recurring orders, we are able to store manifolds in our warehouse to ensure a timely delivery.
They trust us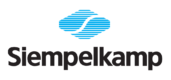 Our mission since 1986 : meet your needs !
In 1986, Daniel Combe has created VMF in the "Monts du Lyonnais" near Lyon, France. He believed in the many benefits of hydraulic manifold blocks over classic pipes fixed on plates.
Led by passion and conviction, VMF has been developing its manufacturing plant in order to meet every client's demand.
VMF became VMF Hydraulics in 2016. We have a team of 40 highly qualified employees working in a 4000 sqm warehouse in Saint-Martin-en-Haut, located between the Loire and Rhône French regions.
For over 35 years we have been supporting clients, manufacturers and hydraulic engineers in their missions. VMF Hydraulics has become a key European provider of hydraulic manifold blocks.